Lately: local end of life services and advice
Find the support you and your loved ones need to plan the rest of your lives. For people approaching the end of life and those who care for them in the north, west and central Melbourne region.
What are you looking for?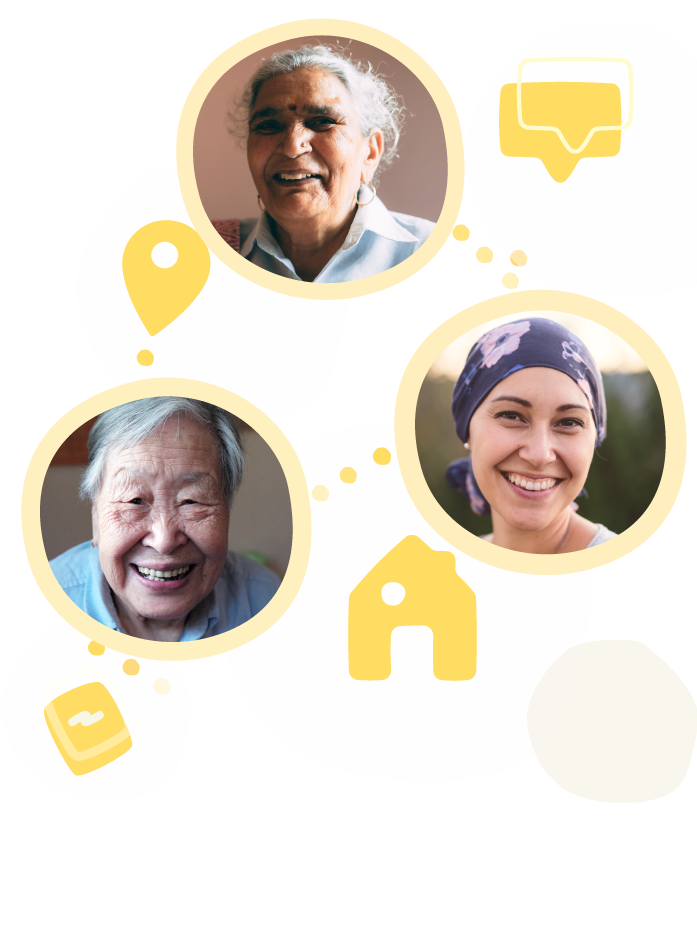 Services
Click any category to search services. You can then refine your search by location, language, cost or other filters.
Starting difficult conversations
Starting a conversation about accessing home services can be difficult, but getting the extra support you need can help you, or the person you care for, live with dignity, compassion and confidence.
Learn how to start difficult conversations